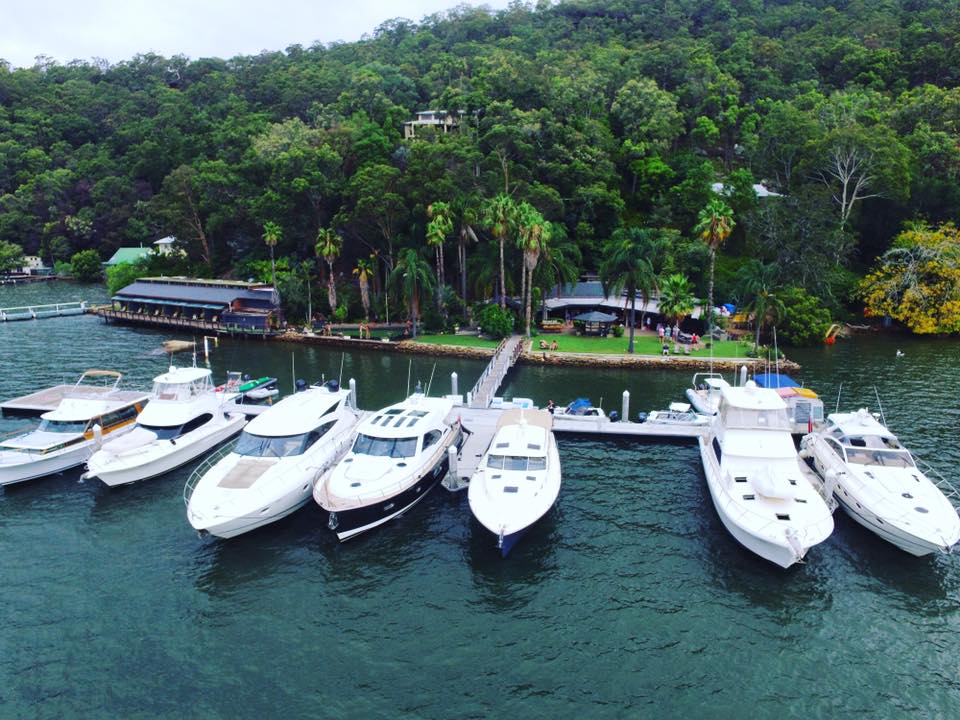 Over the course of many years, our Riviera owners have enjoyed a unique experience of exceptional fine dining in the surrounds of picturesque national parks at Peats Bite.
The water access only restaurant in the Hawkesbury River is a very popular boating destination and has often been described as resort like.
You could be anywhere in the world but in fact you are only an hour from Sydney's CBD.   They have large floating pontoon for overnight stays for Boat owners.