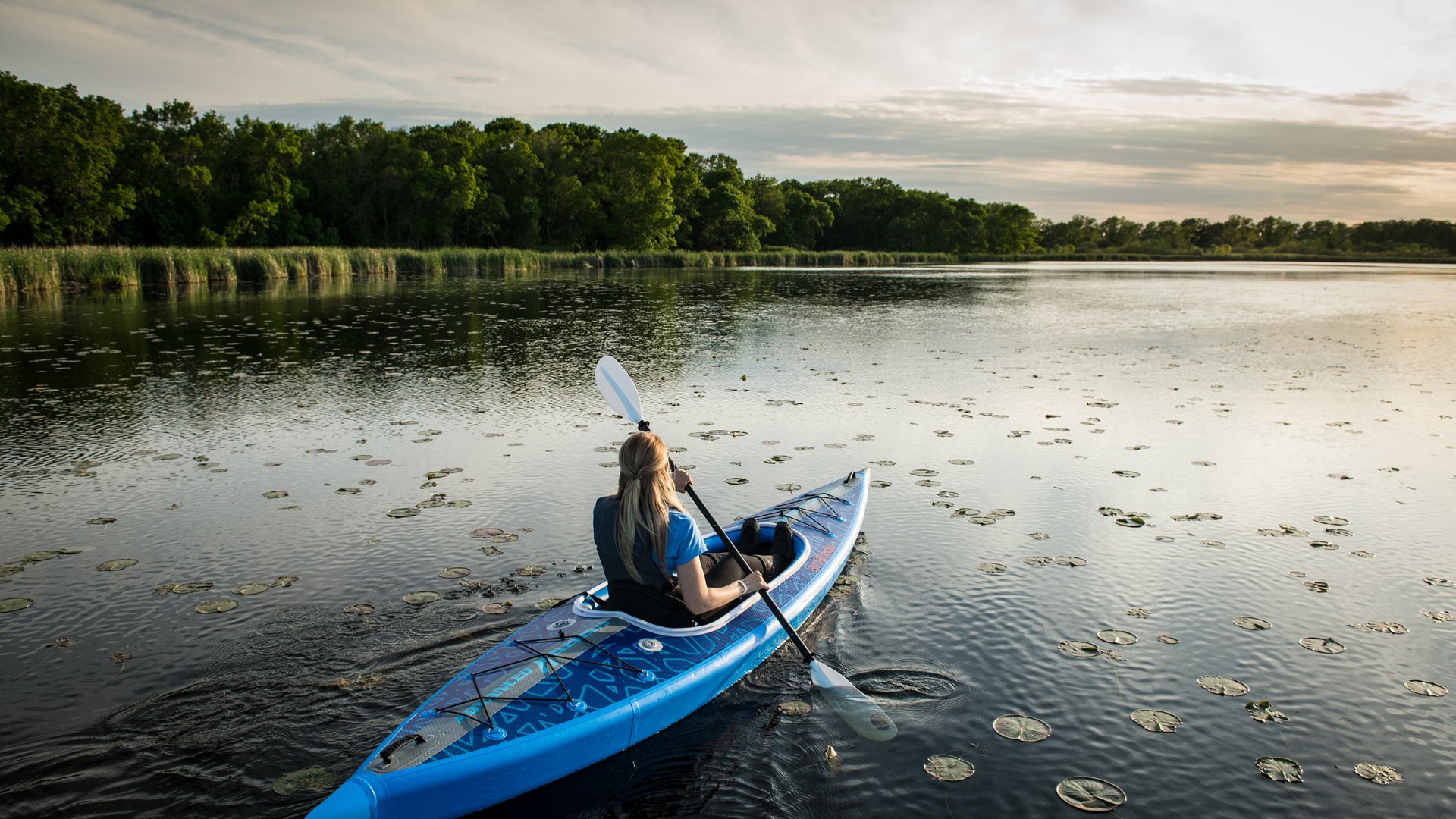 The AirVolution Kayak is a full drop-stitch kayak that has been designed with a low profile so that it paddles like a kayak, not a canoe.
The rigidity is amazing, no matter what your weight.
It's very stable and has a wide, open cockpit for easy entry and exit.
So if you want speed and stability, the AirVolution kayak is a great option.
The performance on the water of the AirVolution kayak is very impressive. The sleek, rigid hull, combined with the deep fin (removable for shallow water) allow the kayak to glide effortlessly through the water.
If you are lightweight, try putting in less pressure to let the kayak sit lower in the water – this will reduce the wind affect.
The AirVolution Kayak is very stable and extremely durable, making it excellent for fishing.
The wide open cockpit gives you easy access to your gear.
You can put one seat in the middle of the kayak for even more room, if you want to go solo.
The high pressure drop-stitch material is firm, making them easy to step into and out of.
The kayaks are very stable, again making them easy to step into and out of.
They have a wide, open cockpit, again making them easy to step into and out of.
The chambers can take a LOT of pressure, way more than is required, AND they have a pressure release valve, so there is extremely low risk of over pressurisation damaging the kayak.
They are dead simple to inflate.
Available solo or tandem.   The perfect accessory for your Riviera.
Enquire below for a quote.