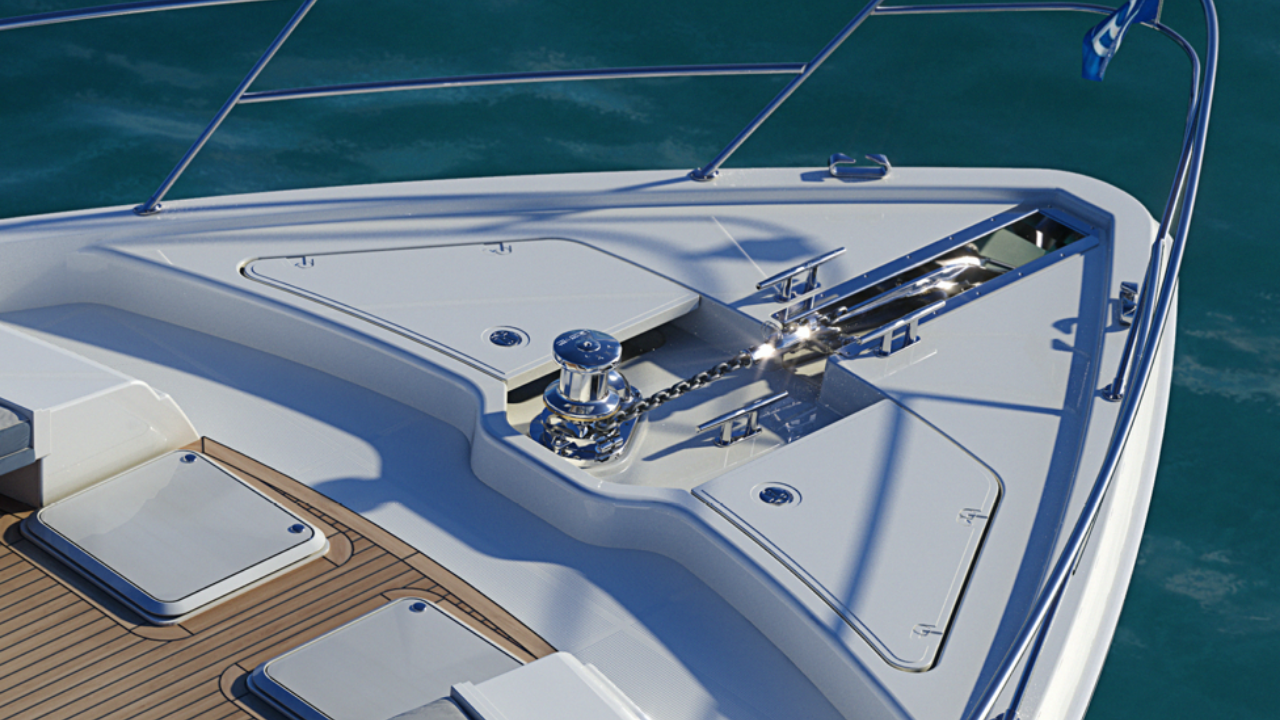 Windlasses come in two basic configurations: Vertical, where the gypsy and motor are stood upright, and horizontal, where the gypsy and engine are configured sideways. Horizontal windlasses are easy to install as they are entirely above deck and require less anchor locker space. However, this means the motor is exposed to the elements more than a vertical windlass.
The general consensus is that your anchor rode should consist entirely of chain; however, you can choose to have a combination of rope and chain if that is what you have available.
When it comes to the process of anchoring your boat, the rule of thumb is ensuring your rode length is three times the depth. However, if your rode is not completely chained, you may be more comfortable with 4-5 times the depth.
When it comes to maintaining an anchor winch keeping it free of corrosion and rust is essential; simply apply R Marine Sydney lanolin spray to hermetically seal your windlass to prevent the elements from breaking it down. Alternatively, for a thorough service, diagnosis, or installation of a new anchor winch, do not hesitate to contact our team to arrange an appointment.
Click here for more information about Lanolin Xtra
We have developed a Boating Essentials range of marine products which we use in our business, and now offer to all boating enthusiasts. Click here to view the range