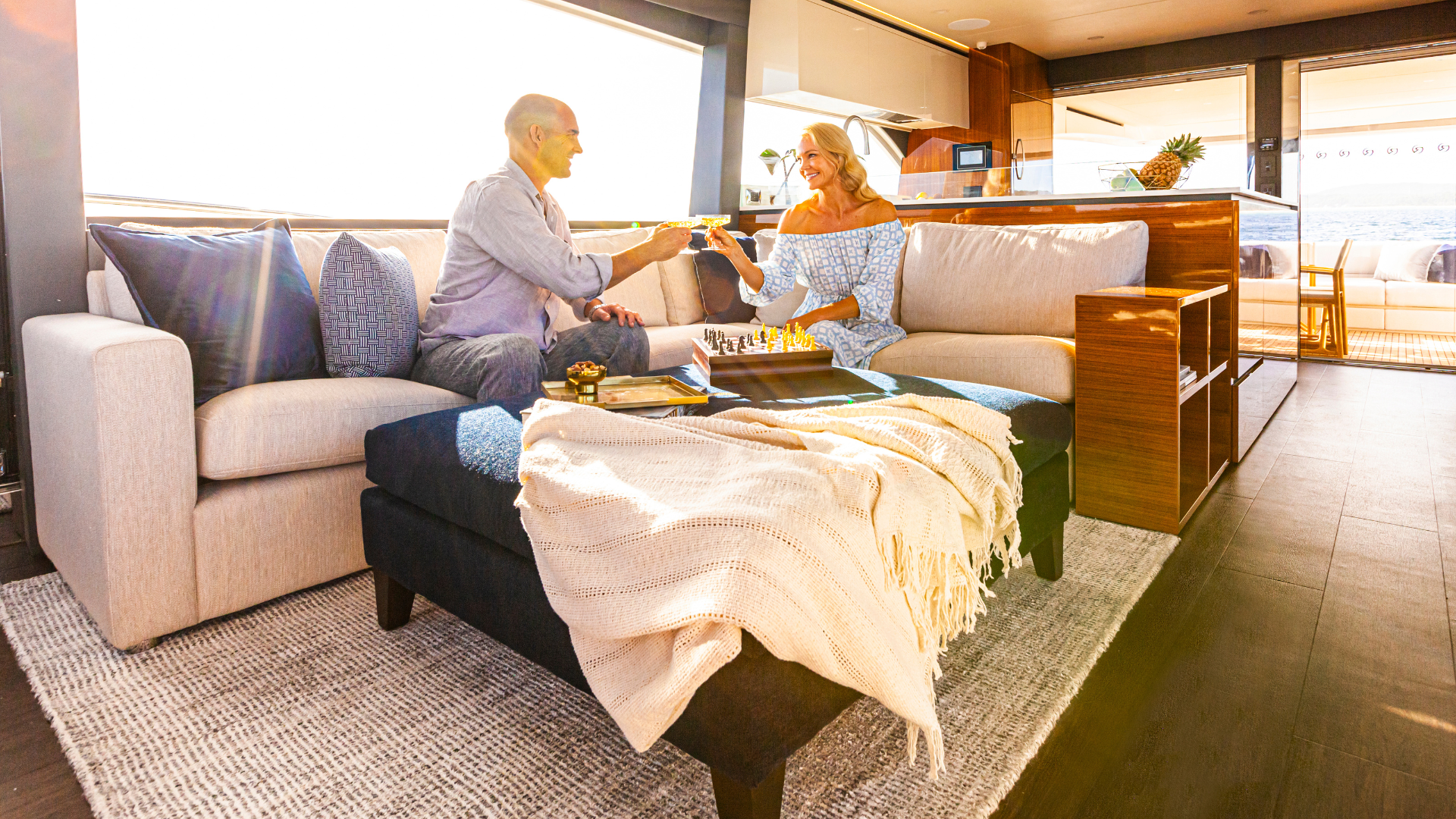 If you're not using your vessel regularly during winter, we recommend a scheduled visit once a fortnight to run engines and check all systems. This will save you money and time when you're ready to hit the water again.
Here is a checklist guide for your vessel this winter.
 When you are not planning to use your vessel during winter, remove the cushions, seat covers, and any fabric items that can be detached (including bedroom linen). A dry area at home is the best place to store them.
Ensure that the bilges are clean and dry
Put a cover on your boat. This keeps the boat clean and free of debris.
Check for water leaks, assess seals on hatches and windshields
Plan a visit once a fortnight at least to run motors, genset, AC units ,water makers etc.
Open lockers, anchor wells and tender garages to prevent mould and mildew build up. Apply bleach or outdoor cleaners if necessary.
If you have planned an extended time away from the boat dry out exterior upholstery and store inside
Off peak winter times are great for out of water maintenance such as anti-fouling as contractors and slip ways are not as busy.
Check safety equipment, ensure life jackets are in good condition, flares and fire extinguishers are not past their expiry dates.
Your boat will perform better if you spend regular time on it.
In adverse weather conditions, you can still enjoy social time with friends aboad (or solitude) and accomplish many maintenance tasks without leaving the marina.
Consider hosting a dinner party aboard, or even hiring a chef to cook for you and your guests. For information about Sydney's private chefs, CLICK HERE  .
You can spend a few quiet hours reading a book on the weekend or enjoy a movie night with the family. In the process of spending time on your boat, you'll power up the batteries, operate the water maker, run the engines, and turn on the heater to stay warm (this will keep your boat dry and prevent mould)..  The check list is almost complete, incidentally.
If you require assistance on boat maintenance, please email our service team
Click here to submit your enquiry