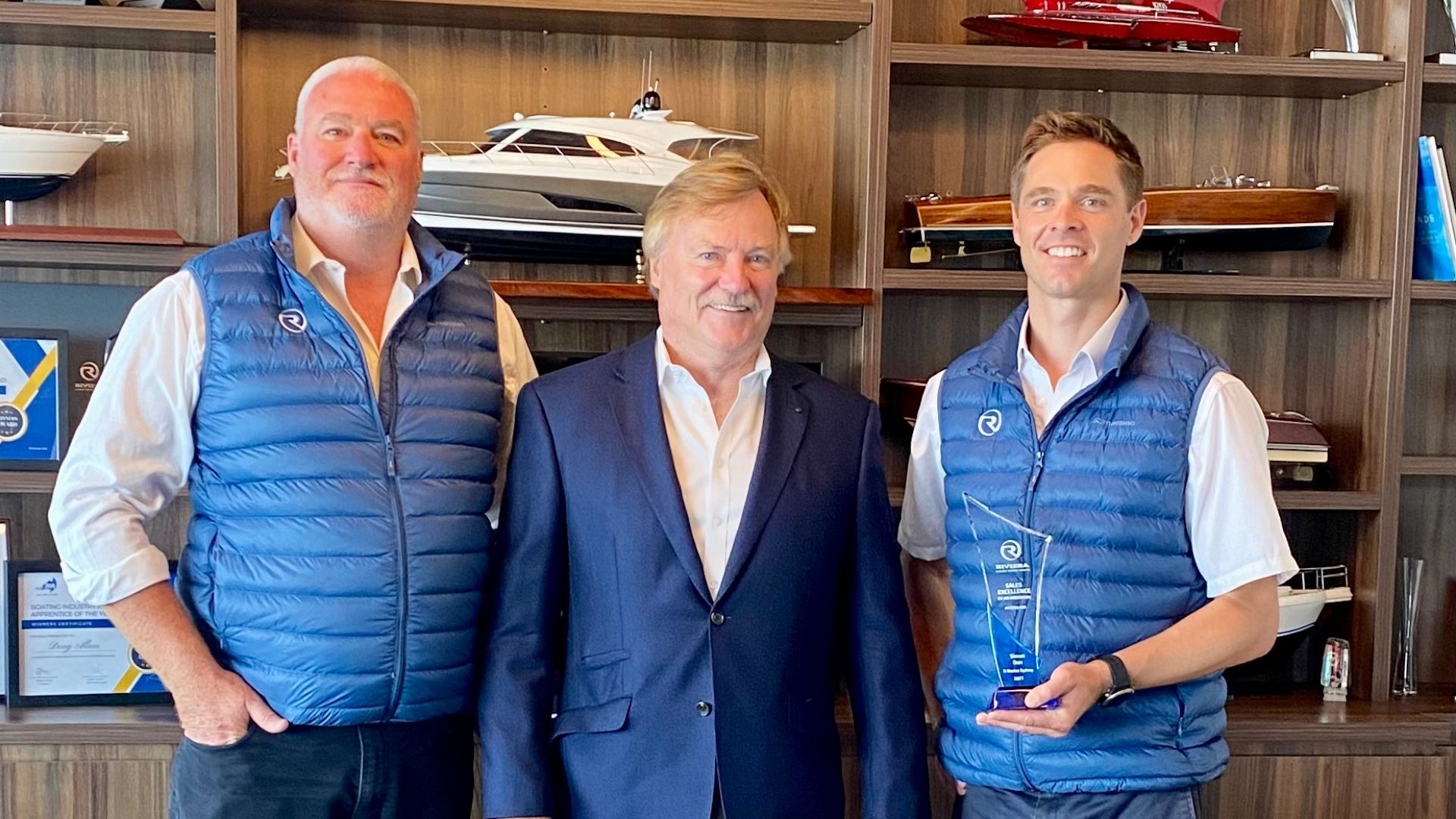 We are pleased to announce that Simon Don, has been selected as the 2021 Rivieras Sales Excellence winner. Stephen Porter of R Marine Jacksons in Melbourne was jointly honoured with the award. This is Simon's second award in this category, which he previously won in 2019. 
The award exemplifies the dedication and support Riviera boat owners receive, enabling them to create enjoyable boating experiences.
Riviera arranged the dealer awards via video meeting held on the Gold Coast, Sydney, Port Stephens, Melbourne, Adelaide and Perth in Australia, and Auckland in New Zealand. Several Riviera owners took part in this year's presentation from their restricted locations and surprised the category winners with trophies.
Simon's clients highly value his commitment to ensuring the best experience for his owners, so it seemed fitting that one of our longstanding clients who has taken delivery of multiple Rivieras would present him with this award. 
Simon's love for boats was cultivated at an early age and continued to grow throughout his life. He worked as a tender driver and boat detailer while still in school, then earning a degree and later a Masters degree before working in more corporate environments. For 10 years, he has been a boat broker for Riviera Motor Yachts and valued member of staff at R Marine Sydney.
In addition to his boating expertise, his positive attitude and helpful disposition also make him popular among peers and owners alike. Great job, Simon. 
Click here to read more about Rivieras Australian dealership awards