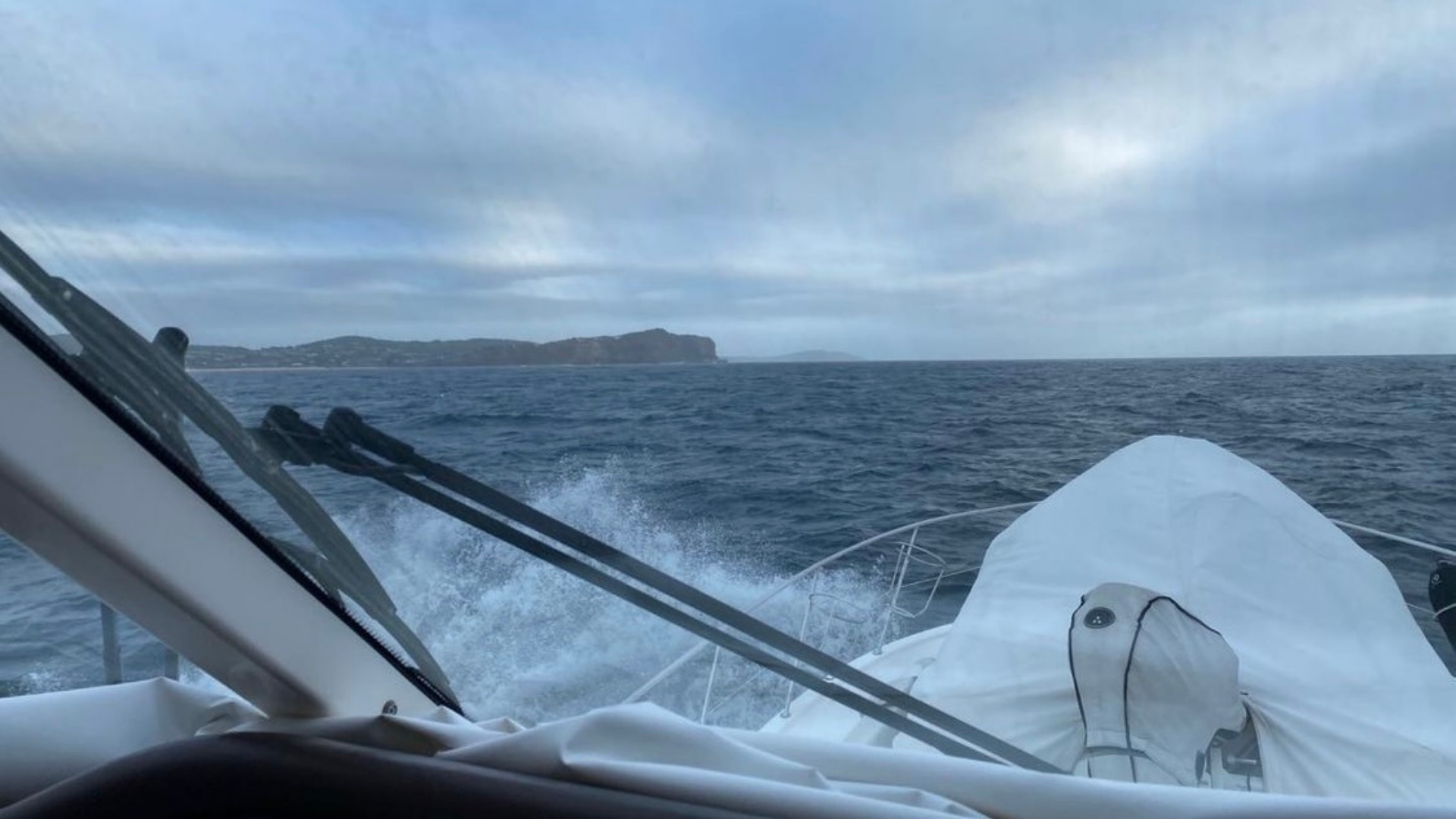 In light of the forecast weather conditions, our planned trip to Newcastle has been cancelled this weekend.
Safety always comes first at R Marine Sydney events on the water. We focus on ensuring minimal risk to vessels on the trip along with comfort and enjoyment
Taking into account the forecast for 2 meter waves and winds up to 20 knots, as well as reports of debris from local flooding in the Newcastle waterways region, it was clear that completing the trip would not meet our standards.
Even in winds of up to 20 knots, some boats ( depending on their size) can still go out. There will just be a lot of swell and rough docking, making the trip uncomfortable.
To explain in more detail
When planning a trip we look at the weather charts to try and form an opinion on whether it will be a smooth easy trip, or whether it looks like it could be more uncomfortable or even dangerous. In the case of the weather for Newcastle this weekend the below chart taken from Sea-breeze shows us three key things:
Wind strength and direction
Swell height and direction
Swell period
If one is unfavorable, such as swell height, the trip may still be fine. In this case with a Sunday departure planned (or even Monday or Tuesday) we are seeing
Winds 15-20 knots and at times stronger
Wind direction from the South East, we will be travelling South so expect spray and chop
Swell height 2m from the SSE, once again we'll be travelling into it
And importantly a short swell period – of only 7-8 seconds. This indicates the time between waves is very short, so expect messy, choppy swell generated by close range winds. All in all it appears as though it will be rough and uncomfortable.