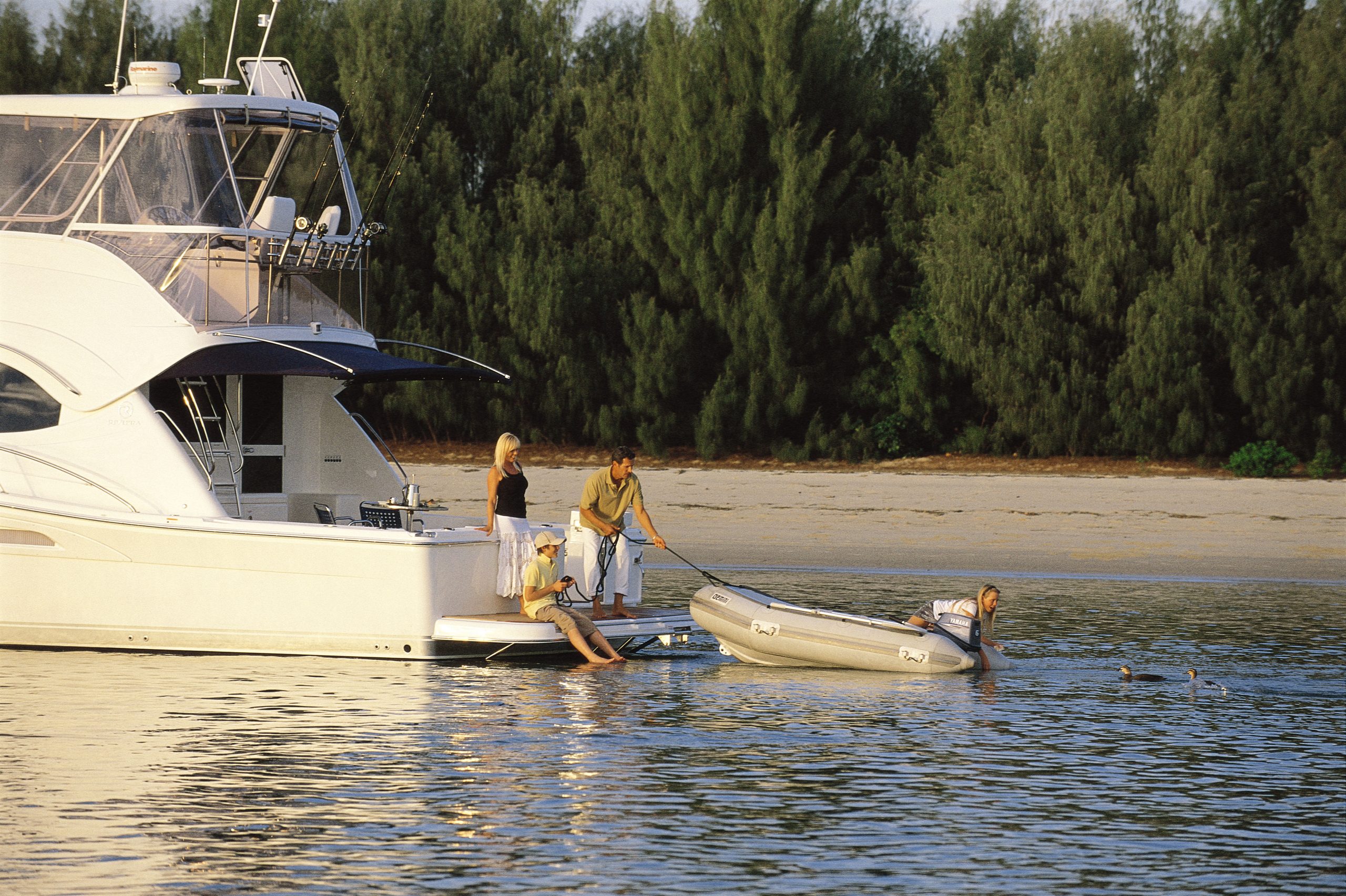 From fishing, transport, and docking into the nooks and crannies of bays, beaches, and river beds, a Tender is one of the most versatile accessories on your boat and a great investment. Which is why it's so important to give it some Tender Loving care.
Here are some basic tips to help keep your Tender in great condition.
When not in use, keep your boat covered. UV rays can start to degrade the rubber.  If it's not possible to cover with a quality UV cover, then it may be worth having your boat sprayed with a UV protective varnish specifically made to protect the material from sun damage.
Use a water-based sunscreen for inflatables on a regular basis after venturing out on the water.  Once every 3 to 4 outings should be sufficient.
Clean up any fuel spillage as soon as possible and avoid direct contact if wearing heavy sunscreen, particularly coconut oil-based as this can cause deterioration.  Ask your guests to be seated on a towel.
Pay attention to where you dock.  Always check for barnacles, coral, jutting wood and any other sharp objects that could potentially tear the material of your boat.  Also, be mindful about keeping objects such as knives and fishhooks on your

tender

.
Keeping your boat inflated is one of the most important factors in keeping its condition in top shape. Be careful about over inflating as this may cause damage due to changes in temperature.  The best way to inflate is to fill a bit of air to each chamber in a clockwise pattern until the boat takes shape, then fill each chamber fully, leaving a slight bit to give.  Be careful about over-inflating as the change in temperature, particularly heat may cause the boat to swell and causing damage.
Finally, make sure you clean your boat properly after every use. Many cleaning products can compromise the material of your boat, make sure you are using a cleaner with low PH levels and avoid abrasive scrub pad.   Don't forget to rinse your boat well after each use to avoid mold from developing and wash away any debris that can potentially cause abrasion.