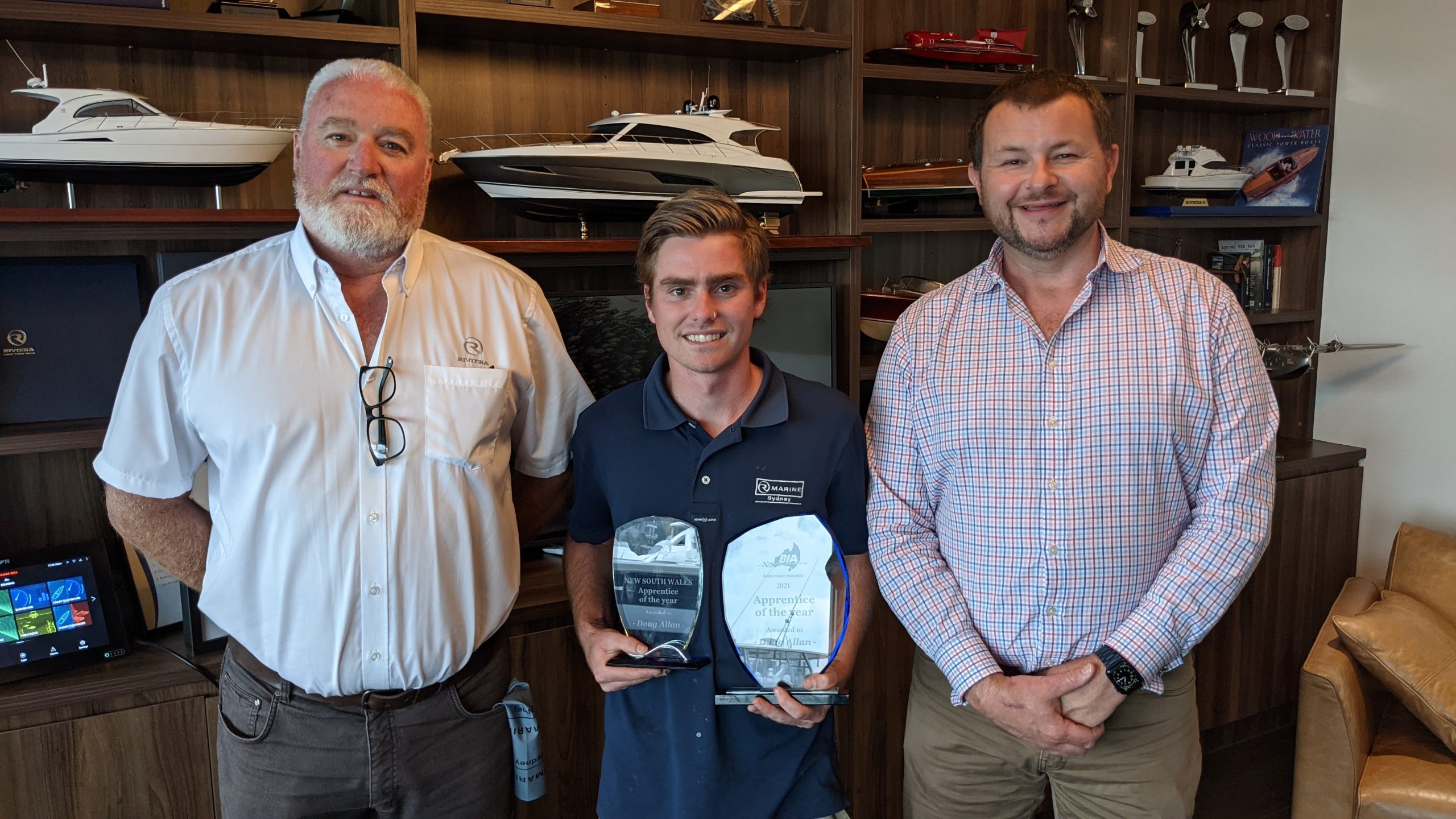 We are thrilled to announce that our Apprentice – Shipwright Doug Allan, has been awarded the Boating Industry Association NSW and National Apprentice of the Year.
In his three years with our dealership, Doug has been a standout employee. He is an excellent team player, committed to helping our staff members in any way that he can and is very popular amongst his peers. His ability to learn new skills and adapt to new technologies has greatly impressed our senior shipwrights. His positive attitude and cheerful personality work well in all departments of our dealership.
One of the most admirable aspects of his character is his determination to succeed and his dedication to travelling a significant distance to work every day. Additionally, he is a devoted family man and father of two boys who are under five.
We have been impressed witnessing his progressive career in the marine industry and looking forward to seeing him graduate at the end of this year. Congratulations Doug, we are proud of you.