Correctly sized and operated trim tabs are essential for the performance of your vessel.
When deflected downward, the water pressure creates lift to compensate for weight distribution, wind, waves, and speed changes. Adjusting the tabs will allow your vessel to get on the plane faster, increase fuel efficiency and give the skipper better visibility by leveling the V of the hull into the optimal position to punch through the water conditions.
Trim tabs can also be isolated by port and starboard to correct the vessel listing (roll) to stabilise the boat in rough seas. It is essential not to over trim, particularly at high speeds, as this will cause the bow to dig in and the vessel will begin to veer.
For maximum control in following seas, your trim tabs should be fully retracted to prevent the stern from moving from side to side. In light of trim tabs playing such a critical role in the stability of your vessel, it is important to ensure that they are free of corrosion and shell build up
Please don't hesitate to contact the R Marine Sydney team if you have any questions in regards to the correct use of trims tabs.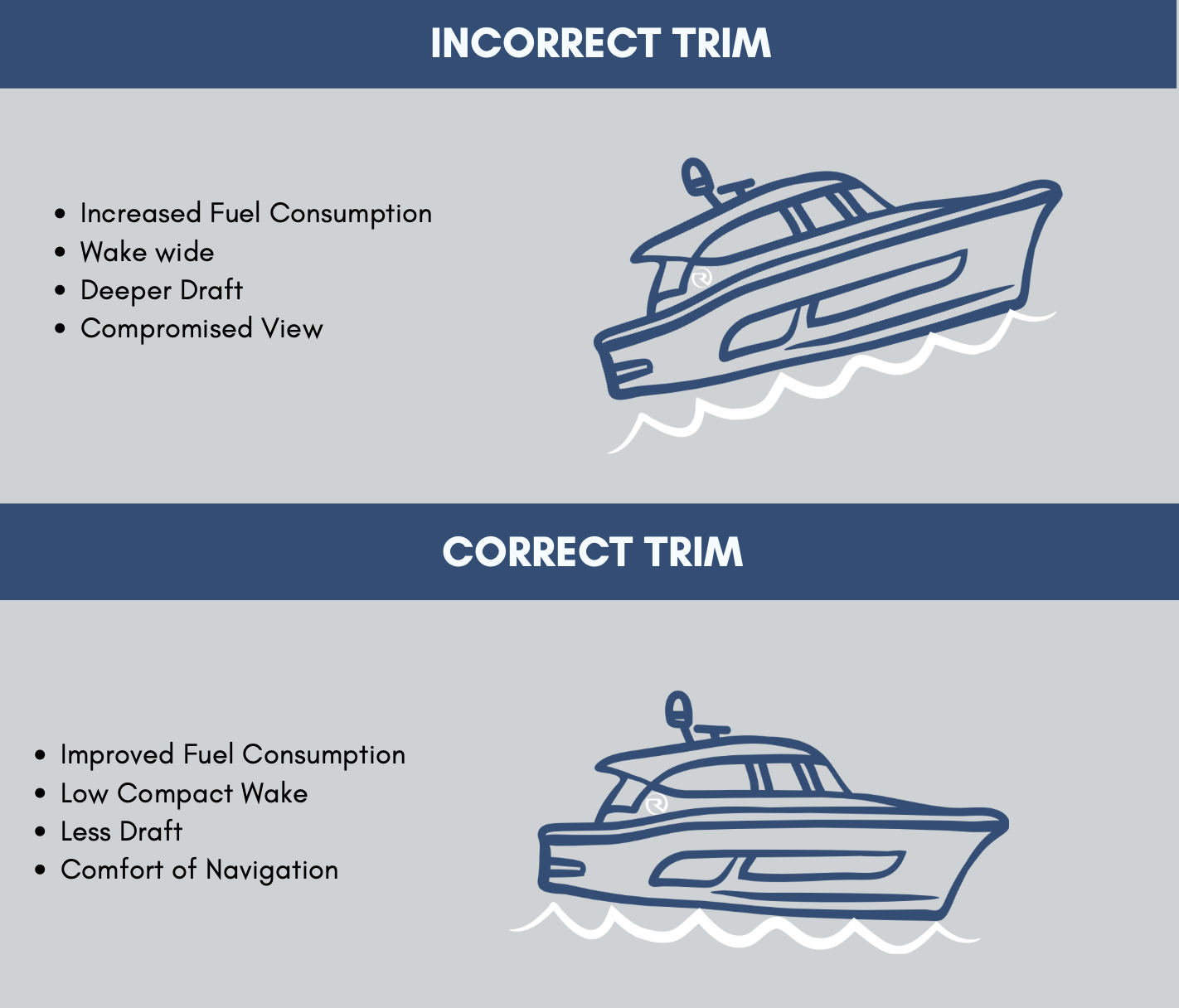 BOATING ESSENTIAL MARINE PRODUCTS
We have developed a boating essentials range of marine products which we use in our business, and now offer to all boating enthusiasts.
Highly recommended by the R Marine Sydney professional vessel maintenance technicians
Boat Engine Flush

$

35.00

Degreaser

$

19.99

Lanolin Xtra

$

29.95

Marine Fuel Treatment

$

29.99

Salt Wash Boat Cleaner

$

39.95